The Most Accurate Billiards Training Tool
Study the Physics of Billiards, Simulate Real Shots & Train Patterns and Strategy.
Looking for a Billiards Training Tool?
Improve Your Physics Knowledge
There are many factors that affect your game. The technic, aiming, cue action, cue ball control, strategy, the table, cloth, balls, cue/shaft among others.
Here, we want to show you how Shooterspool can help you to get more knowledge about billiard physics and to improve some aspects such as the aiming, the cue ball control and the strategy.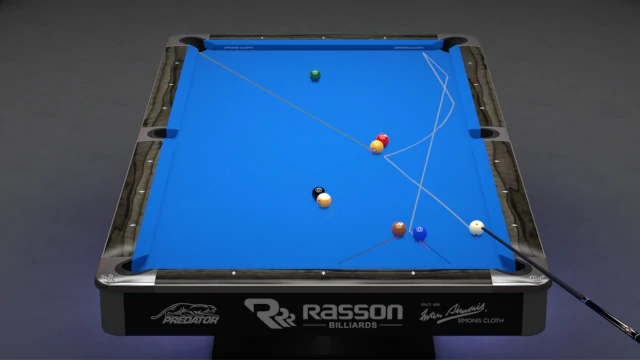 Simulate Real Shots
Wondering How a PRO Player Made a Shot?
Set the shot, simulate it in real time and visualize in slow motion replays how the balls react.
Watch the simulation of the shot made by Albin Ouschan at the World Cup Pool 2019.
Physics Tracking Lines
Analyze in real time how the balls will react
Shooterspool allows you to set any particular shot on the table.
Using the Physics Tracking Lines of Shooterspool you can see, in real time, the ball's path depending on the shot power, spins and conditions of the table, balls & cloth.
The following example is taken from the Sharivari's video:
Pool Lesson | Position Game & Cue Ball Control & Spin - GoPro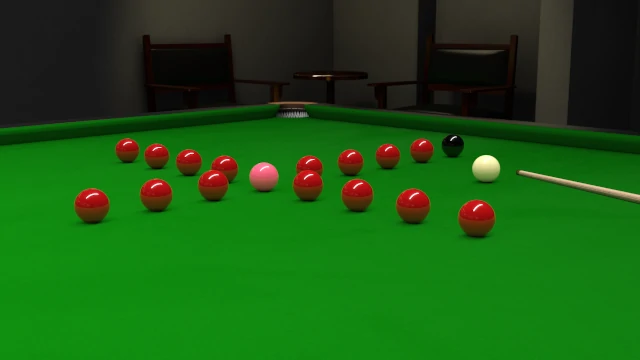 Training Drills
Make preset drills/routines or set your own
Practicing drills/routines is a great way to improve your aiming, cue ball control and the planning of a game.
At Shooterspool you have available some common drills/routines to practice each billiards modality, but you are also available to set your own drills.
Are you looking for a training tool to improve your game?
Try all the possibilities that Shooterspool can bring to complement your game.
Improve your aiming, cue ball control, strategy & physics knowledge. Practice & Analyze faster than you would in a real table.
Get Shooterspool!