Play Online Billiards, Challenge your game skills!
You are the player
Get your own success in your online billiards career.
Create your player profile and start playing with players worldwide.
Invite your friends and enjoy the game with them or meet new players and share your passion about pool, snooker and carom.
This is more than a game, Shooterspool is a global billiards community.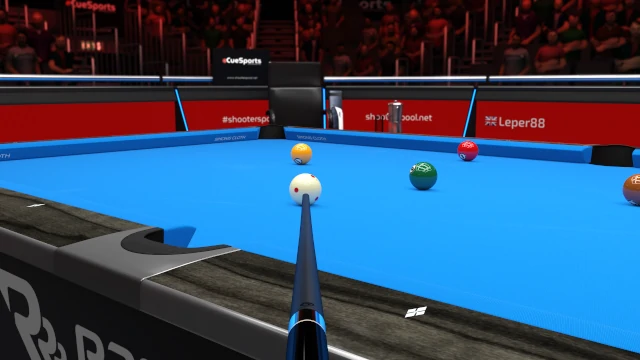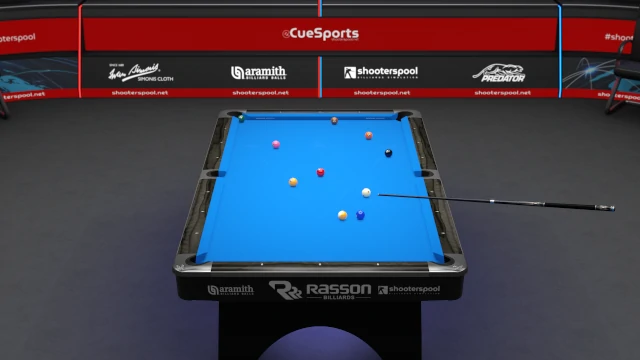 World Championships
Have you ever wanted to compete online at the highest level?
Compete in World Championships and feel the tension and pressure of the competitive matches. Plus you can participate in daily regular tournaments to challenge your game.
Join Shooterspool and challenge your game skills against players from all over the world.
Become a World Class player
Will you raise the top of the Shooterspool Rankings?
Check your statistics progress at any time and even compare your stats with other's players.
Improve your game and grow from Rookie to World Class.
Lead your country Rankings and try to raise the top of the World Rankings.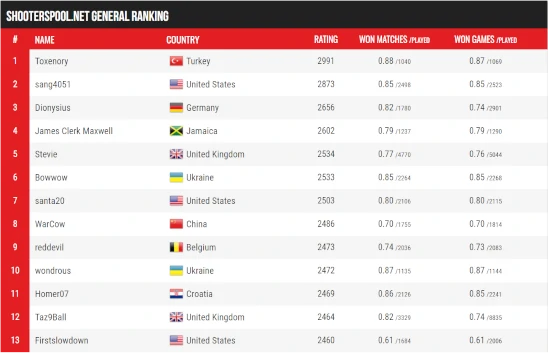 Play friendly or compete
Relax and play for fun or compete at the highest level in World Championships.
You can create your own customized game rooms but also join to other's player rooms, the game customization is endless.
Are you a Team player?
Join with friends and play team matches of 2vs2, 3vs3, 4vs4 (Scotch modality) where the team work is essential.
Join Us!
Do you accept the challenge?
Create your player profile and start playing online games with players from all over the world.
Join Us Now!