When excellence meets design
Gabriels Billiards in ShootersPool
Would you like to play on the 3 Cushion Billiards World Championship official table, the
Gabriels Rafale

?

Try the experience of playing in the finest carom table.

Join Us Now!
Gabriels Billiards Tables in ShootersPool
Designed and manufactured in Belgium. The Gabriels billiards tables are next generation tables, supported by professional and amateur players from all over the world.
Many ranking tournaments, including world and continental championships such as the 3 Cushion Billiards World Championship or the Ceulemans Continental Cup, have been played on a Gabriels table.
We collaborate with Gabriels Billiards to provide our players the experience of play online billiards games with the finest carom tables.
Follow Gabriels Billiards

Gabriels Billiards tables available in ShootersPool
This is the full list of Gabriels tables available to play in ShootersPool.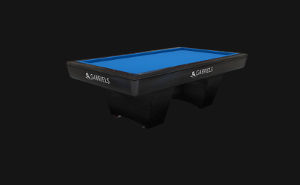 Gabriels Imperator V 7ft
Carom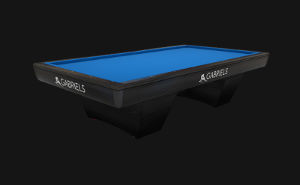 Gabriels Imperator V 10ft
Carom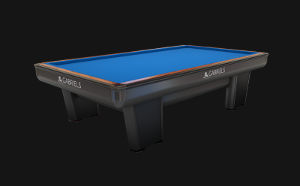 Gabriels Rafale 10ft
Carom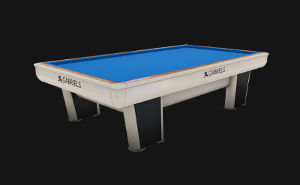 Gabriels Rafale 10ft White
Carom
Do you accept the challenge?
If you are looking for a billiards simulator, this is your game!
Chalk your cue and challenge your game with players from all over the world.
Join Us Now!