Juega en la Rasson Victory II
Billares Rasson
¿Has jugado alguna vez en la
mesa oficial de la Mosconi Cup,

la Rasson Victory II?

Con Shooterspool, puedes hacerlo en cualquier momento.

¡Únete a Shooterspool!
Billares Rasson en Shooterspool
Fundada en 1990, Rasson es uno de los mayores fabricantes y exportadores de mesas de billar del mundo.
La Rasson Victory II es la mesa oficial de las competiciones de pool más importantes como la Mosconi Cup, la World Cup of Pool, el World Pool Masters y el GB9 Ball Tour.
Su mesa de snooker, la Rasson Magnum II es la mesa oficial del Snooker Champion of Champions 2018.
Gracias a la precisa recreación virtual para Shooterspool, puedes sentir la experiencia de jugar en estas espectaculares mesas.
Más sobre Billares Rasson

Mesas disponibles en Shooterspool
Echa un vistazo a la lista completa de las mesas Rasson disponibles para jugar en Shooterspool.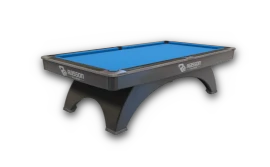 Rasson OX
Professional 9ft Pool Table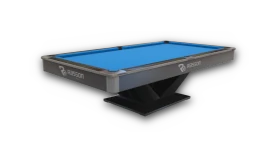 Rasson Victory II
Professional 9ft Pool Table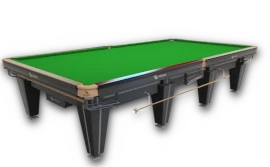 Rasson Magnum II
Professional 12ft Snooker Table
¿Aceptas el reto?
Si buscas un simulador de billar, ¡este es tu juego!
Pon tiza a tu taco y desafía tu juego frente a jugadores de todo el mundo.
¡Únete ahora!